What is it?
The only annual A5 directory of its type serving the UK meat industry both in print and online.
What's its frequency? Fully updated and published annually every December.
What is its target market? As it is included as part of the Meat Management magazine subscription, Meat Contacts goes to the same high spending readership.
What is the impact from Meat Contacts? As a specialist resource, this annual publication of around 320 pages offers advertisers excellent visibility and a high retention value.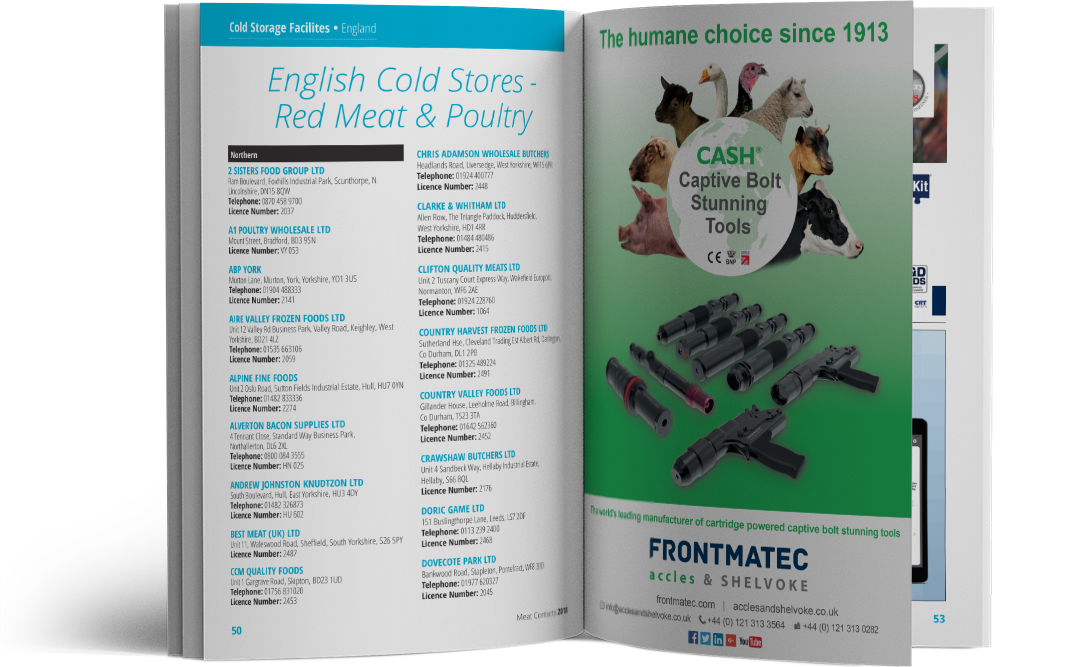 Digital edition sponsorship
Meat Contacts is also available to readers online via the digital edition at meatcontacts.com.
The digital edition sponsorship package offers advertisers the opportunity to promote their branding in print and online and allows flexibility to incorporate video or soundtrack to their advert. Full details are available here.
Interested in advertising?
Interested in advertising?